As the leaves turn colour and slowly fall to the ground, Muskoka turns to the fourth quarter of the year and embraces a strong real estate market. This fall we are comparing statistics from last September to this September and analyzing the activity from July to July, September to September. Despite the traditional slowing of the market as we face the end of the year, average prices are up (over one million), and the real estate market remains strong in Muskoka. The market has made a slight shift to normal, but still leans heavily in the seller camp.
Median sale price overall is up! This is across The Lakelands, which includes Muskoka, Parry Sound, Haliburton and Orillia.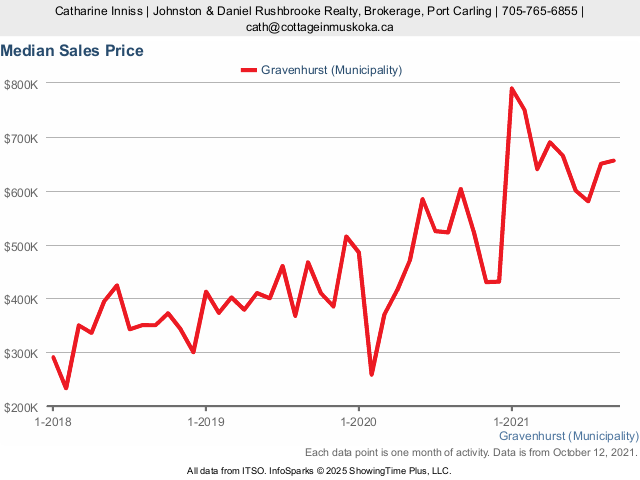 The Gateway to Muskoka is a popular destination for cottaging and year round living.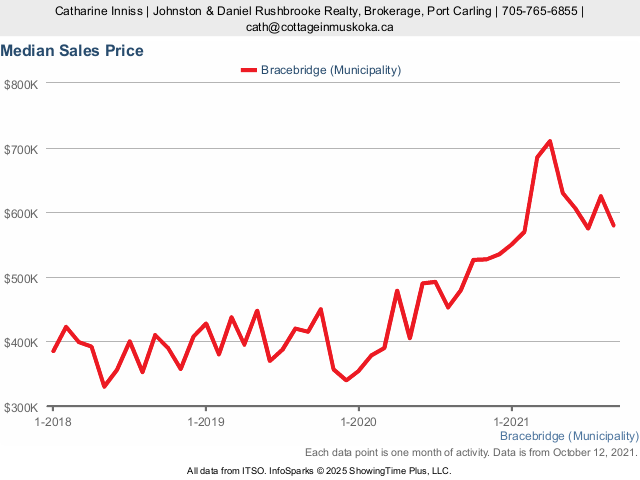 The Bracebridge median price is slightly lower than Gravenhurst, but up from last year, which set records.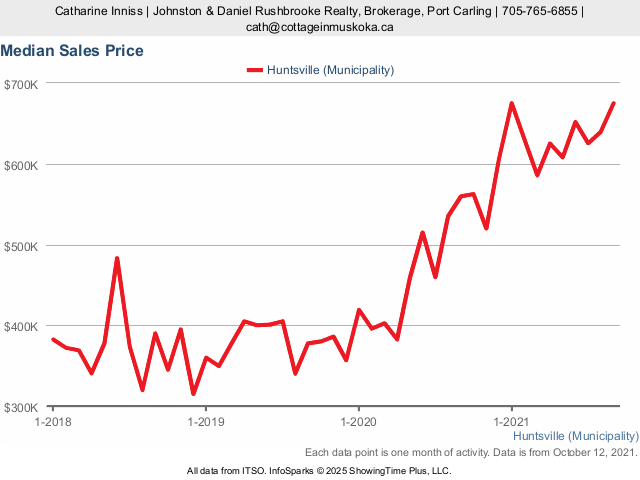 Huntsville median price is close to $700,000.00. Huntsville has a good combination of non waterfront and waterfront properties.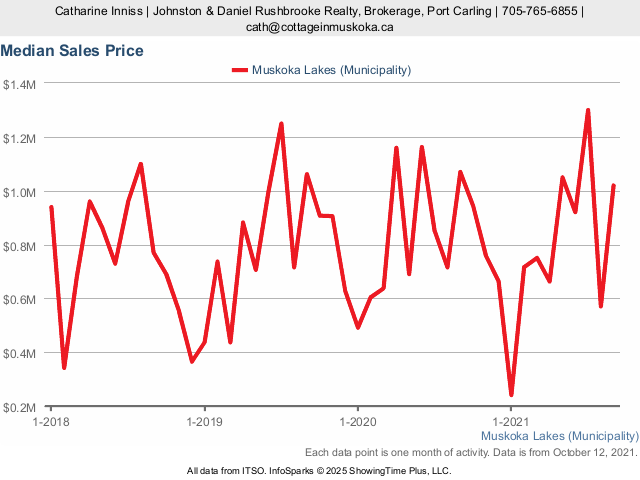 The median sales price in Muskoka Lakes is over one million dollars. There are plenty of lovely homes and cottages here.
RESIDENTIAL SALES IN MUSKOKA
Today's snapshot –
There are 278 active listings for a total asking price of $406,536,876.00 The average price is $1,462,363.00. Average days on the market is 59, which is longer than we have recently seen.
There are 67 closed listings for a total price of $70,490,210.00. The average price here is $1.052,093.00. Days on market – 24.
Conditional sales total 29 for a total price of $22,346,700.00. The average price is $770,576.00. Days on market – 56.
Pending sales 237 for a total price of $257,328,494.00 with an average price of $1,085,774.00. Days on market – 33
Overall lack of inventory in Muskoka and the Greater Golden Horseshoe is keeping prices strong. There is a shortage of single family homes, cottages and rental properties. Muskoka continues to be a much sought after destination.